CNC Synchro Press Brake Machine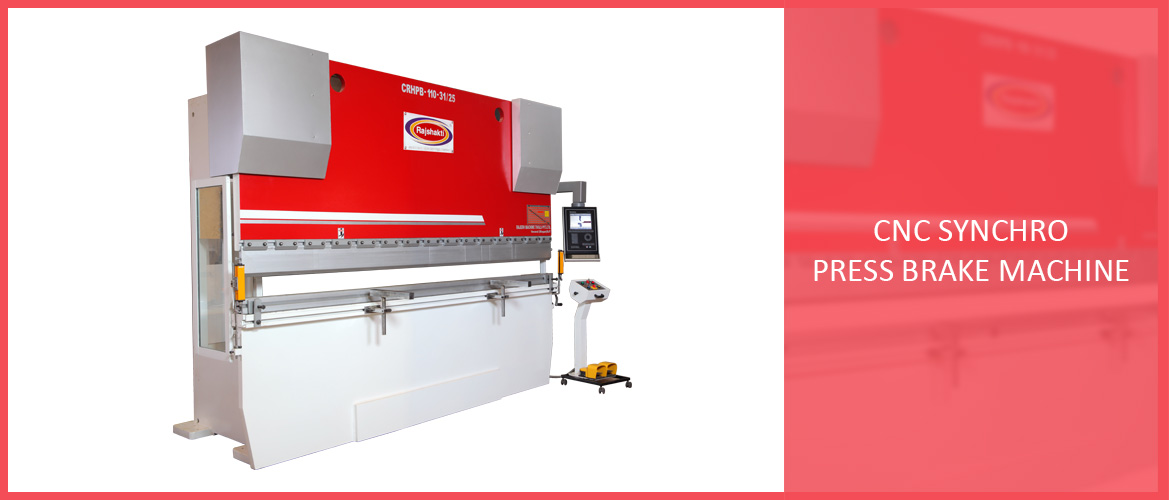 Product Details :
Standard Accessories
CNC Controller - Delem / Cybelec Make.
AC Servo Backgauge with dual ball screw drive (Rang 0-600mm).
Machine complete with all electrical & Hydraulic safeties.
Punch adaptor and 2 Nos pedestals with flip-up fingers.
2 Nos. Front support arms.
Die adaptor for 2V Die.
Foot pedal.
Side & Rear guard for safety compliances.
Optional Accessories:
Anti deflection system (Manual/Automatic).
Hydraulic Clamping.
Tooling as per customer application requirements.
Additional back gauge as per customer requirements.
Design and Salient Features:
Easy to operate and use of CNC System with large bending option and tooling library.
Synchronized bending reference is the key design of CNC Press Brake.
The body structure of CNC Press Brake is rigidly welded, stress less even under maximum load.
Best for complex bending and volume of production.
The accuracy level while bending is higher than conventional Press Brake Machine.
Synchronized with Y1, Y2, Axis, Linear Scales for stroke measurement up to 0.01mm, PLC(Programmable Logic Control), Servo Drive, Power Pack, High Pressure internal gear pump, imported cable with connector, etc..
Control of AC Servo Back Gauge through this CNC system.
CNC Press Brake painted with high chromed for longer life.
For emergency stop footswitch is also available.
Top tool of CNC Press Brake Machine divided into various Gooseneck punches.
Bottom tool of CNC Press Brake Machine designed with 4 V-Die.