3/4 Roll Hydraulic PLC Bending Machine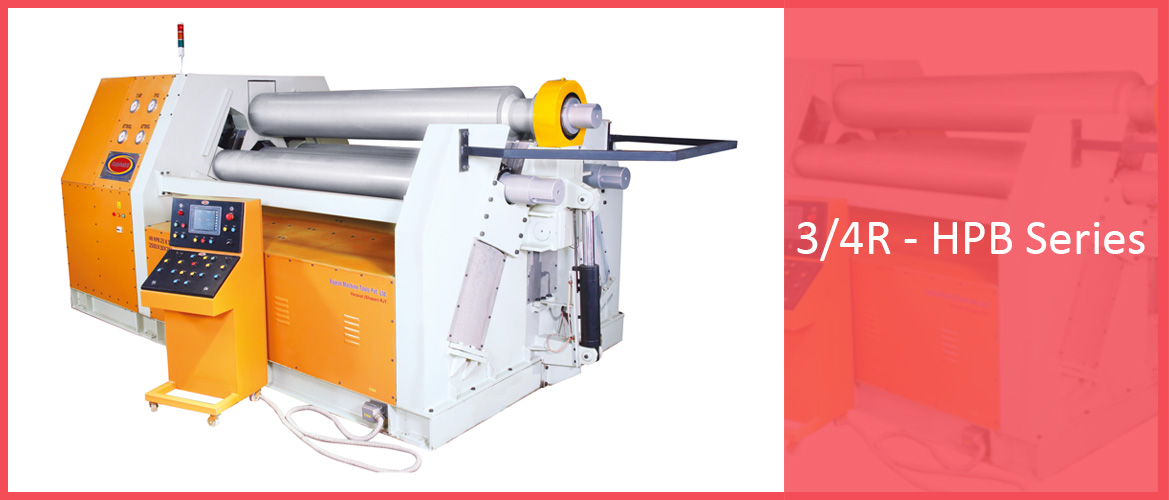 Product Details :
Technological Advantages
Top roll drive for thin plates.
Plate squaring (alignment) arrangement.
Small diameter top roll for small shell rolling.
Central and side shell supports for large shell.
Note : Feature depends on model selected.
The PLC Technology
Easy program input & user-friendly operator interface.
Various operating modes to suit job conditions.
Very convenient to reproduce a job once made.
Cone bending parameters included.
Automatic positioning of rolls as per stored program.
Capacity to store & recall several programs.
Electronically synchronized roll movement.
Operates on hardware of reputed international brand.
3 Roll Hydraulic PLC Bending Machine

4 Roll Hydraulic PLC Bending Machine